Suvi Julin
Licensed Legal Counsel, Partner
Patent Attorney
European Trademark and Design Attorney
Master of Laws, Master of Science (computer science)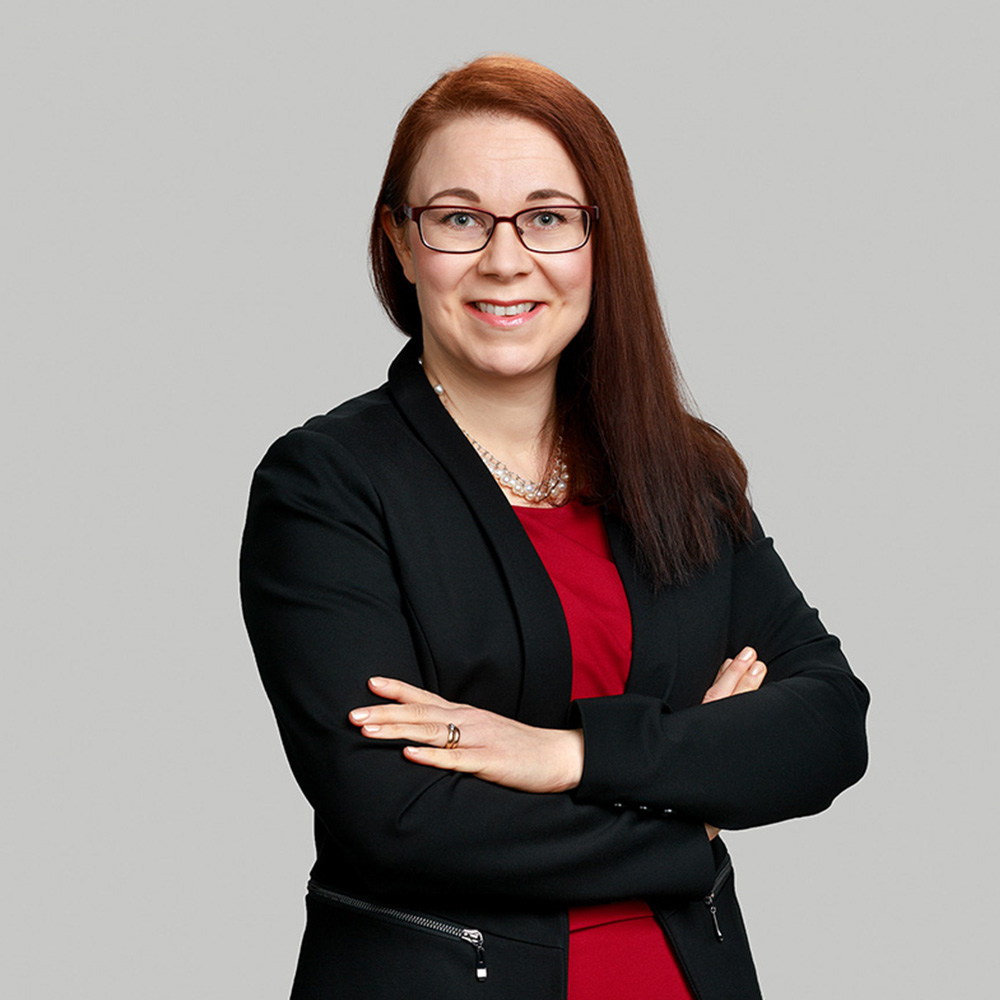 Suvi has wide-ranging experience in the field of intellectual property and technology law. She advises clients on a variety of contentious and non-contentious intellectual property matters including trademarks, designs and patents as well as in copyright, contractual, employee invention and privacy matters.
Suvi specializes in contractual matters, including licensing and ICT contracts, prosecution and litigation as well as strategic questions related to the commercialization and internationalization of products and services. As a patent attorney, Suvi's technical competence includes software and mobile technologies and standards. She serves as a senior specialist in a consulting role in the commercialization of innovations as part of the business development services provided by the Centre for Economic Development, Transport and the Environment.
Suvi advises SME and start-up companies as well as larger companies from various fields. She has experience on questions and matters of, for example, telecommunications, ICT and IT, clothing and textile, cosmetics and food industry companies as well as process manufacturing, and designing and manufacturing components and equipment.

Before Berggren, Suvi worked, for example, as a senior specialist on mobile technologies for an international public company.
---
KNOWLEDGE OF LANGUAGES:
Finnish, English, Russian
---
IP PROFESSIONAL SINCE:
2012
---
LES Scandinavia, Member of the Board 2022-2023
MORE
Speciality
Trademarks, design rights, patents, employee inventions, agreements, disputes and litigation, counterfeit products, privacy matters
Services
#Trademark protection #Design protection #Domain services # Industrial property rights and copyrights #Trade secrects #IP licensing #Infringement analysis #IP plan #IP strategy #Novelty searches #Freedom to operate analysis (FTO) #IP Due Diligence #IP Infringements #Disputes #Unfair Business Practices #Counterfeit products #Agreements #Patenting the invention #Patent monitoring #Trademark novelty searches #BERGGREN BRANDS & DESIGNS #BERGGREN LEGAL #Russian Desk #Free and Open Source Software #Privacy